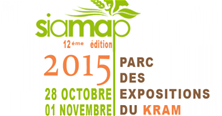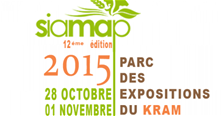 The "Tunisian Union of Agriculture and Fishing" will organize the 12th International Show of Agriculture, Agricultural Machinery and Fishing (SIAMAP 2015) that will take place from 28th October to 1st November 2015 at the "Parc des Expositions du Kram" in Tunis (Tunisia).
SIAMAP is a good opportunity to promote new products and technological innovations. It is organized every two years and is considered the most important agricultural event in Africa.
If you wish to participate, please fill in the registration file and return it to the "Tunisian Union of Agriculture and Fishing".
For more information and registration, you can click HERE.
UPDATE INFORMATION
During the SIAMAP Exhibition, B2B meetings will be realized in the sectors of agriculture, fishing, food and the environment. You can find more information HERE.