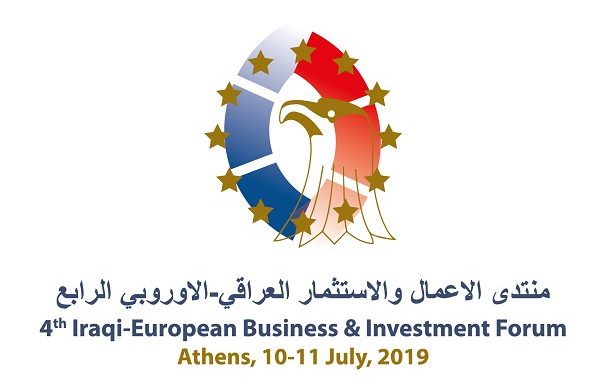 4th Annual Iraqi – European Business and Investment Forum
Athens, 10-11 July 2019
Following our previous announcement, the Arab-Hellenic Chamber of Commerce and Development informs you on the convening of the "4th Annual Iraqi European Business and Investment Forum" on 10-11 July 2019 at the Divani Caravel Hotel in Athens.
The Forum includes sessions with a view to identify the European role in the re-construction projects and modernization of infrastructure in Iraq, the Iraqi private sector's vision on the revitalization of the Iraqi industries, case studies of Transfer of Technology and Know-How to Iraq, as well as B2B meetings among the participating businessmen in all sectors of interest.
BY CLICKING HERE, you may find the Forum's General Outlook with the new program as well as the updated temporary list of the 78 expected Iraqi businessmen, 49 of whom will participate in the Forum for the first time, in order to explore potential partnerships with their Greek counterparts in all business sectors. You will also find the pricelist regarding the promotional material in the next issue of our Members' Activities Newsletter (MAN), which will be published on the occasion of our event and will be distributed to the attendees.
You can register your participation online by clicking here.
Deadline for submission of applications: Friday 21st June 2019 at 16:00