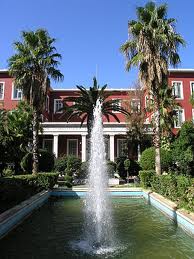 The Embassy of Morocco in Greece with the Panteion University are pleased to announce that an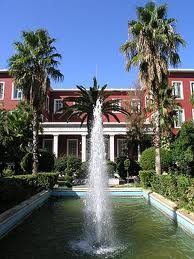 International Conference on "Security and Cooperation in the Mediterranean: Challenges and Opportunities" will be held on 22 March 2013.
The  Conference will take place at Panteion University (136, Syngrou Ave.), Amphitheater Sakis Karageorgas II, from 10:00 a.m. to 14:30 p.m.
Bringing together scholars from Greece, Morocco and Spain, the conference will hold panels on "Conflict and Security in the Mediterranean", "The Arab Spring as a Driver for Change", and "The Euro-Mediterranean Dimension of regional security and cooperation".
As an answer to the obvious need for policy-relevant academic study of the security dynamics in the Mediterranean basin and beyond, it is expected that the Conference will stimulate debate and provide ideas for successfully addressing the existing and emerging security challenges in the Mediterranean and enhance cooperation among the countries and the peoples of the area.
Source: Embassy of the Kingdom of Morocco-Athens