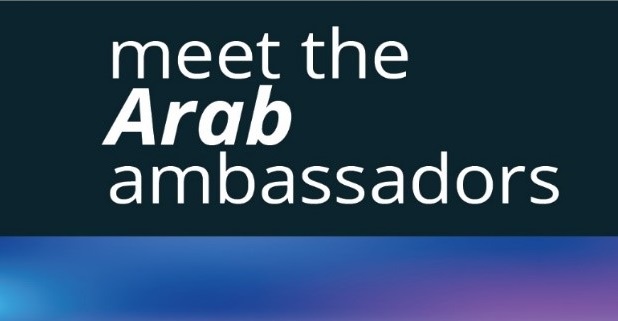 On November 5th, the Arab-Hellenic Chamber organized the 2nd "Meet the Arab Ambassadors" RoundTable Discussion, which this year, due to the covid-19 restrictions, was convened online. The event, which was virtually attended by around 70 participants from Greece and the Arab world, aimed at providing useful information on the Arab countries to the Chamber's members as well as familiarizing the audience with the personalities who represent the Arab world in Greece.
After the greetings by the President of the Arab – Hellenic Chamber, Harris Geronikolas, the floor was given to Mr. Suheil H. Sabbagh, President, Group HR, CCC, Vice President of Arab Hellenic Chamber & Honorary President, Palestinian Greek Friendship & Cooperation Association, who expressed his wish and will for Arabs and Greeks to "read" the current state of affairs which give preference to regional trade and, taking advantage of their geographical proximity, boost their bilateral trade, reaching the heights of their historical relations. Afterwards, our guest of honor, H.E. Mr. Nikos Papathanasis, Alternate Minister of Development & Investments of Greece, delivered his keynote address, referring to the successful steps the Government is making in containing the pandemic, the measures undertaken in order to ease the pandemic effects on SME's, MICROSOFT investment and other major investments Greece has attracted in spite of the global circumstances, as well as the Greek Government's tireless efforts on the issue of digitalization, in which there have been major positive steps.
Then, with the Secretary General as the moderator and Commentator, the audience followed a series of Arab country presentations by the respective representative, i.e. Palestine was presented by H.E. Mr. Marwan Toubassi, Ambassador & Dean of the Arab Ambassadors in Greece, Tunisia by H.E. Dr. Lassaad M'hirsi, Ambassador Jordan H.E. Mr. Ahed Ali Sweidat, Ambassador, Algeria by Mrs. Amira S. Aouachria-Zemoura, Chargé d'Affaires, United Arab Emirates by Mrs. Eman Al Zeyoudi, Chargé d'Affaires, The Sudan by Mr. Abu-Elgasim Ali, Chargé d'Affaires, Oman by Mr. Saeed Ali, Minister Plenipotentiary, Deputy Head of Mission, Egypt by Mrs. Manal Abdeltawab, Minister Plenipotentiary, Head of Commercial Dept., Morocco by Mrs. Atika Karom, Counselor of Economic & Cultural Affairs, Saudi Arabia by Mr. Abdullah Al Mutairi, Attaché, Mauritania by Mr. Mohamed Teyib Diye, 1st Counselor.
This event falls under the Arab-Hellenic Chamber's efforts in maintaining a sense of "business as usual" with regard to the organization of its events and in setting an annual tradition of establishing a gathering exclusive between the Arab Ambassadors and Arab Embassies' representatives in Greece and its members. With the aim of including more Arab countries next year, we would like to seize this opportunity to express our appreciation to the participants who stayed online with us even way past the scheduled time of closure of the online event and our member-companies who have sponsored and supported this event and continue to stand by our Chamber and its activities. We look forward to seeing you all in our 9th Arab-Hellenic Economic Forum, on 8 & 9 December 2020.