We have the pleasure to inform you that the Moroccan Organization for the Development of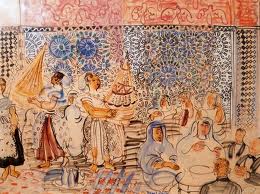 Investments (AMDI) is organizing, in co-operation with the World Investment Conference (WIC) the first organization for "World Investment Conference North Africa" which will be held in the city of Marrakech in Morocco on 20-22/03/2013.
The WIC is a European conference focusing on Technology, Business, Investments and the strategy for the promotion of the world's economic development. It is a one unique Forum for the exchange of information and opinions targeting the creation of new co-operation to attract investments and to affect the tendencies and present the best practices to assist trade.
For more information and participations please open the follow link:
http://www.worldinvestmentconferences.com/conferences/north-africa-2013/register
Source: Embassy of the Kingdom of Morocco-Athens