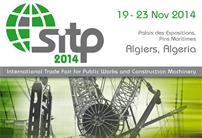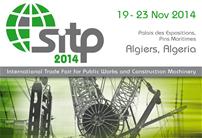 The Algerian Ministry of Public Works is organizing jointly with the Algerian Company of Fairs and Exports the 12th International Fair for Public Works (SITP), from 19th to 23rd November 2014, in the "Palais des Expositions Pins Maritimes – Alger".
SITP constitutes an excellent opportunity to meet and exchange views with experts and operators active in the building and construction sector.
Those interested are kindly invited to contact the organizers via the websites: www.safex-algerie.com and www.salontp.com.
Source: Embassy of the Republic of Algeria, Athens