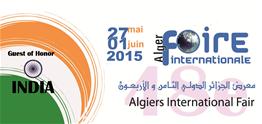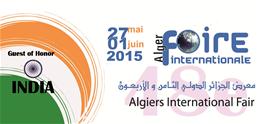 The Algerian Company of Fairs and Eports is organizing the 48th Algiers International Fair, from 27th may to 1st June 2015.
Those interested are kindly invited to submit their filled in participation forms before April 15th, 2015.
You can contact the organizers via e-mail: FIA2015@safex.dz, dc@safex.dz, contact@safex.dz or phone: 00213 (0) 21 21 01 23/30 or fax: 00213 21 21 05 40/96 00.
For more information, please see the document HERE.