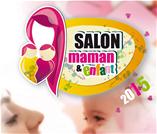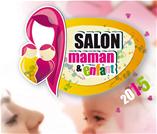 The 2nd International Show "Mother and Child" will be held from 28th October to 1st November 2015 at the premises of Sfax International Fair in Sfax, Tunisia.
The organizers are determined to strengthen the great interest that enjoys the childhood sector: from families to associations and relevant organizations to various economic markets that provide the needs of the mother and the child.
This show will be an adequate space and a good opportunity to the stakeholders in this sector to explore the prospects of investment and partnership which has become the main focus for the development of the enterprise and the national economy and international exchange.
If you wish to participate, you can fill in the application and send it to "the Association de la Foire Internationale de Sfax" located at Habib Bourguiba Street 3000 Sfax, Tunisia.
You can find more information and the application form HERE.