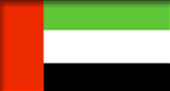 In continuation of its distinguished services to its members and to the Greek business community at large, the Arab-Hellenic Chamber of Commerce and Development is pleased to announce the organization of a:
Business Delegation to the United Arab Emirates
20-27 November 2015

For the first time, the visit will cover
4 Chambers of Commerce in 4 cities of the UAE:
Ras Al-Khaimah, Ajman, Sharjah and Abu Dhabi.
In these four Chambers, B2B meetings in all business sectors will take place between the Greek participants and their Arab counterparts.
The United Arab Emirates represent one of the most vibrant and diversified economies in the Middle East and are a hub for re-exportation to neighbouring countries and Africa. The competitive edge and the flexible legislation make the United Arab Emirates one of the most attractive countries for business activity.
This Business Delegation is an opportunity to strengthen the ties and create new partnerships and cooperation between the Greek and Emirati businessmen.
For more information, terms and conditions, please download the related documents HERE.
Deadline for submission of applications: Friday 16 October 2015, at 14:00
Do not miss the opportunity to participate!