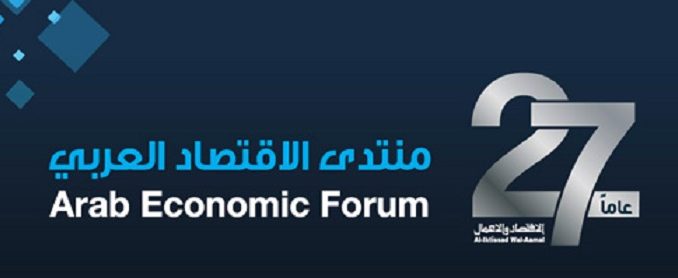 The 27th edition of the "Arab Economic Forum" will be held under the patronage of H.E. President of the Council of Ministers, Mr. Saad Hariri, at Four Seasons Hotel – Beirut, on May 2, 2019.
The Forum will be attended by heads of government, ministers, governors of central banks, and top executives representing leading banks and companies from various Arab and foreign countries.
The Forum convenes in light of the latest developments and international transformations that impose significant challenges to the Arab countries, especially in terms of growth acceleration, economic diversification and job creation. The Forum provides a platform to strengthen communication among business leaders and government officials.
The agenda of the Forum will tackle the following issues: Launching the IMF's Economic Report on the Middle East; Challenges of economic growth and reforms; How to join the digital economy locomotive and achieve digital transformation; The role of banks and capital markets in supporting investment and economic growth; The future of Arab youth: between the scarcity of jobs and the challenges of entrepreneurship; Reconstruction Economy: When does it start? Investment climate and business opportunities in Arab countries and Future of Lebanon's economy and opportunities available for partnership with the private sector in "CEDAR" projects.
The Forum is organized by Al-Iktissad Wal-Aamal in cooperation with Ministry of Economy and Trade, Ministry of Telecommunications, Central Bank of Lebanon, Association of Banks in Lebanon, Union of Arab Chambers and International Finance Corporation (IFC) a member of the World Bank Group.
For more information, please download the related documents by CLICKING HERE.