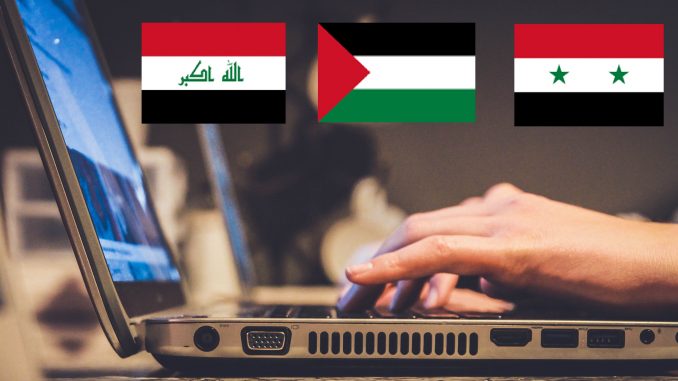 Keeping up with the organization of webinars in order to acquaint the Greek companies (members and non-members) with the opportunities offered by the Arab markets, the Arab-Hellenic Chamber has the pleasure and honor to announce the 6th webinar of the "Doing Business with the Arab World" series on October 14th at 14:00 (Greece local time), which will present Iraq, Palestine and Syria.
The webinar in question will include as speakers / presenters experts, businessmen and high-ranking personalities from Baghdad and the region of Kurdistan (Iraq), Palestine and Syria, in order to inform the Greek side on opportunities for activity and cooperation with the Arab, in strategic areas. Confirmed participants will be able to send questions on specific topics to the speakers in time, to be answered during the presentations.
The webinar can be attended by members and non-members of our Chamber. Those interested are invited to fill in the participation form and follow the relevant instructions. Technical information will be provided to those interested when their participation is confirmed.
Kindly note that the 6th Webinar will be conducted in English.
For the participation form, please CLICK HERE.
Deadline for Submission of Participation Forms:
Friday, October 9th, 2020, at 16:00
Looking forward to seeing you all again, online!