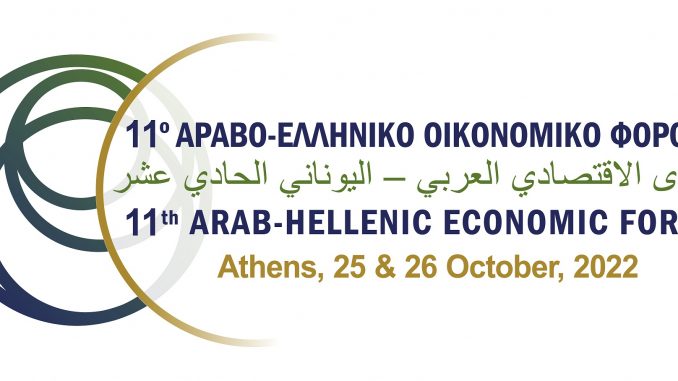 The Arab-Hellenic Chamber is pleased to announce the convening of the "11th Arab-Greek Economic Forum", under the theme "Greece and the Arab World: Growing Ties", on October 25 & 26 at the Divani Caravel Hotel in Athens.
Recent developments record growing ties between Greece and the Arab World, which is manifested in the increase in investment flows and the trade balance as well as the countries' coordination on matters of strategic importance.
The Arab-Hellenic Chamber, taking advantage of regional trends and developments, enriches the two-day agenda with two more events, namely the 2nd Business Gathering "Greece and Countries of the Gulf Cooperation Council" and the 4th Round Table Discussion "Meet the Arab Ambassadors". The participating speakers are all established professionals and important stakeholders from both the Arab and Greek business communities.
By clicking on the file names below, you will find more information:
Participants will have the opportunity to attend keynote speeches and presentations, as well as to network and interact with their counterparts from all Arab countries. It is noted that all business sectors will be represented by high-level Arab businessmen.
To register for participation, please CLICK HERE (FOR GREEK PARTICIPANTS ONLY)
DEADLINE: Friday, 14th October 
For more information regarding your participation, you can contact Mrs. Vania Fountoulakis (ext. 109) or Katerina Michail (ext. 101) at 2106726882/6711210.