The Technical Consultancy Center is going to organize an international conference under the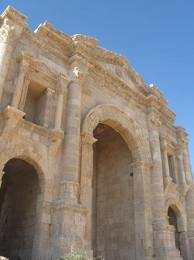 patronage of H.E. the Minister of Agriculture, during the period 6-7/05/2013 in Amman-Jordan.
The Conference will be held in cooperation with Minister of Agriculture, the National Center for Agricultural Research & Extension, Arab Union for the Food Manufacturing, Agricultural Engineer's Association, Jordanian Veterinary Association, Jordan Food & Drug Administration.
For further information and participations, you may contact with:
The Technical Consultancy Center
Conferences Department
Tel: +962 6 55 333 86             Fax: +962 6 55 199 38
E-mail: conferences@to-center.com     Website: www.to-center.com
Source: Embassy of the Hashemite Kingdom of Jordan-Athens