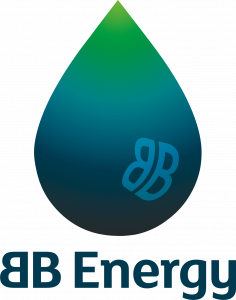 BB Energy (BBE) is among the world's leading independent energy trading companies, with twelve strategically positioned offices around the globe and over 50 years of trading experience. BBE has consolidated experience in trading, operations, chartering, logistics, storage, refining, and financing, trading in excess of 41 million metric tonnes (MT) of crude oil, petroleum product, and gas.   BBE's global and diversified business footprint, excellent customer relationships, market knowledge, logistical expertise, and most importantly our robust business model built on three key pillars – Agility, Adaptability, and Reliability – have been critical to ensure our continued success and overcome the rising pressure and volatility on the global energy and commodities markets.
Another significant challenge faced by the industry is access to financing and liquidity to support the increased level of volatility in global markets. BB Energy's long-term trusted and transparent relationship with our banking and financial partners has allowed us to continue growing our financing lines to US$ 3.4 billion.
BB Energy has continued to support the Energy Transition and the path to Net-Zero. We have embarked on a transformational journey towards cleaner and greener energy. In January 2020, the Group established a division dedicated to managing and investing in renewable energy and emission reduction projects, titled BBE RED (Renewable Energy Division).  Since its inception, BBE RED has grown rapidly in activity and size, with more than 20 highly skilled personnel with expertise spanning across the renewables space working towards BB Energy's transition. Through a focused acquisition and investment strategy, we have built up the company's operations in solar energy generation and carbon emission reduction initiatives.
In April 2021, the Group acquired Solar Century Africa (SCA), an integrated solar company which develops, builds, funds, and operates solar projects. Since then, we have secured over 300MW of projects and currently have a pipeline of over 2GW. We have also reached financial close on a solar PV and a hybrid battery energy storage system (BESS) for the 'Balama Graphite Mine' (Mine) in Mozambique. The hybrid power system will deliver clean and reliable power to the 'Mine' resulting in operational cost savings and significant reductions in CO2 emissions.
BB Energy expanded its investments into carbon emission reduction initiatives, with a geographical focus on the environments and ecologies within which the Group had existing activities. In November 2021, BBE RED signed a Memorandum of Understating (MoU) with the Ministry of Environment of the Republic of Rwanda to launch various initiatives aimed at improving the well-being of the Rwandan people and their surrounding environment. Within that scope, two initiatives stood out to us as ones that could offer the most social and environmental benefits to the local communities – an Improved Cookstove (ICS) project, and a wetland restoration project.
The ICS aims to distribute 200,000 clay stoves to communities across the country. The stoves require significantly less firewood than traditional cooking methods, which will result in a reduction of firewood consumption. The overall objective is to reduce greenhouse gas emissions, conserve forest and woodlands in Rwanda, and improve the health and social conditions of households across the country. BBE RED has also committed to launching a landmark wetland restoration project, which will safeguard thousands of hectares of wetland around Rwanda. Wetlands are carbon-rich ecosystems, which absorb carbon as they grow; the carbon remains in the soil for thousands of years thereafter, making them significant carbon sinks.
Website: www.bbenergy.com