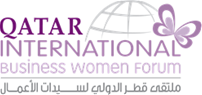 The fifth consecutive annual session of the Qatar International Businesswomen Forum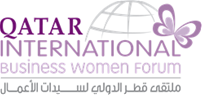 (QIBWF) will convene on 16-17 December 2014 in Doha, Qatar, organized as usual by the Qatar Businesswomen Association in cooperation with Interactive Business Network (IBN).
QIBWF 2014 will once again address with further analysis issues of the economic and social roles of women and how they will be impacted by ongoing developments in the region. But the scope of its discussions, deliberations, workshops and other events will also cover a wide range of topics of the hour in leadership, entrepreneurship, management, finance, culture and social issues.
Some of the highlights of the forum agenda thus include:
– Qatar National vision 2030
– New Perspectives on women entrepreneurs as drivers of change.
– Innovation and innovative approaches as means to create value for business and society. 
– Social Innovation: Its nature and impact and how to align it with the strategic objectives of an organization.
– Sustainable living for a sustainable future: Programs and priorities for Qatar and the rest of the Gulf. 
– Corporate social responsibility and its role in reducing poverty, generating Investment and trade, and improving business performance.
– Exploring corporate social responsibility strategies for business: How the right strategy can make business more effective.
On the strength of the overwhelming success of its first four sessions in 2010, 2011, 2012 and 2013 in terms of attendance, the quality and relevance of deliberations, and the wide interest it garnered across a wide economic, social, political and geographical spectrum, QIBWF has acquired an unmatched reputation and following as a unique, eagerly anticipated event in the Gulf, the wider Arab region, and internationally. The numbers speak for themselves: Attendance has grown to 1000 participants from 39 countries at the fourth forum in 2013.
For more information please contact the event manager, Mrs. Amina Sleiman on email: aminas@interactiveb.com or Tel: +974 4488 0627 and please visit the forum's website on: www.qibwf.org.