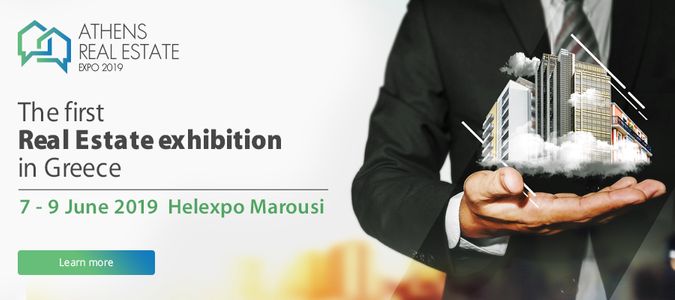 The first real estate exhibition in Greece is a fact!
Here you will find everything you need to know about Real Estate new trends!
The 1st Real Estate Exhibition is organized with the valuable contribution and participation of Leroy Merlin, as the main sponsor of the exhibition.
It is worth mentioning that Leroy Merlin for 12 years offers thousands of ideas
and creative solutions, for every need.
Their own distinct role, and certainly by the protagonists and
the main supporters of the exhibition, are the bilateral chambers that will
promote the development of relations between the market and investors.
Only some of the chambers that embraced the idea of ​​the
Real Estate Festival in our country is the Arab-Hellenic Chamber
Trade & Development, the Greek-German Trade & Industrial
Chamber of Commerce, the Greek-Chinese Chamber of Commerce and Industry,
the Hellenic-Turkish Chamber of Northern Greece and the Greek-
Bulgarian Chamber of Commerce.
Alongside with the chambers, many supporters such as the
Technical Chamber of Greece, the Association of Real Estate Agents
Attica and the Association of Greek Real Estate Agents, with their institution
role will give a strong presence in AREXPO 2019.
Finally, on the side of AREXPO 2019, an important role in its promotion
exposure is also held by the communication sponsors such as: Ethnos, TvStar of Central
Greece, Builder, news247, InsuranceWorld.gr, Banks.com.gr & Newspaper
Money.
Athens Real Estate EXPO is coming! Download the online invitation
here!
https://www.arexpo.gr/register
Athens Real Estate Expo 2019
7-9 June – Helexpo Marousi
More at www.arexpo.gr