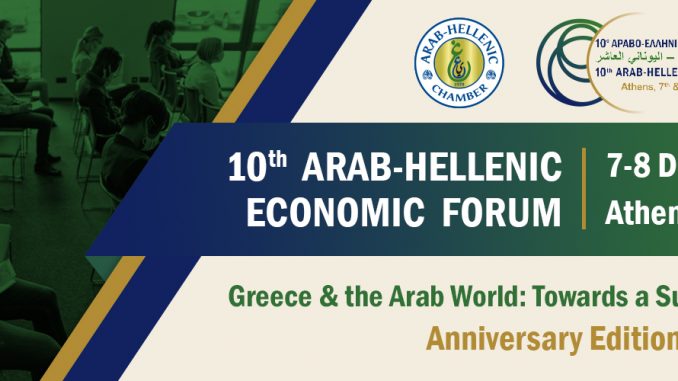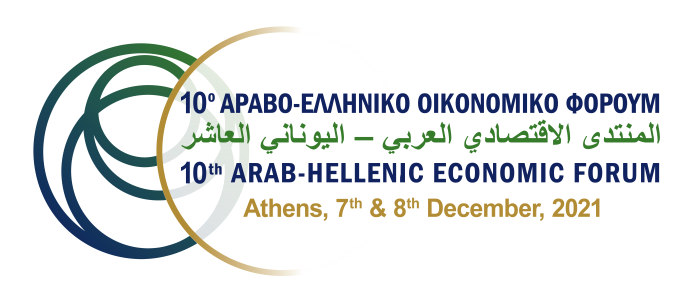 The Arab – Hellenic Chamber has the pleasure to announce the convening of the "10th Arab – Hellenic Economic Forum" under the theme "Greece and the Arab World: Towards a Sustainable Future" at the Divani Caravel Hotel of Athens in hybrid format (there will be the possibility of in person attendance as well as online for those who cannot be with us physically).
Driven by international trends, the Arab – Hellenic Chamber is celebrating the tenth anniversary of its annual flagship event by promoting "sustainability" in the Arab – Hellenic relations. The focal points and sectors addressed in this Forum reflect areas of interest that can boost economic activity and maintain sustainable business relations in all forms. After all, our Chamber's events are geared towards assisting small and medium-sized companies toward closer relations and partnership by maintaining the channels of communication open between the Arab and Greek side.
This year's program is enriched by the incorporation of the 3rd Annual "Meet the Arab Ambassadors" Roundtable Discussion, a platform for dialogue between the Arab Ambassadors and Greek CEO's and business leaders on issues related to the business and investment climate in the Arab world.
Interested parties can register for participation in the 10th Forum, which will give them the opportunity, apart from attending the important speeches and presentations, to network in person or via the platform of the event with their Arab counterparts in all business domains.
The Greek or Arab businessmen can contact us regarding their participation via e-mail at chamber@arabgreekchamber.gr
The infographic of the 10th Forum can be found HERE
The General Outlook can be found by CLICKING HERE.