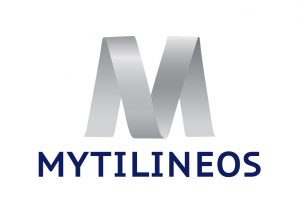 MYTILINEOS is a leading global industrial and energy company with a strong presence in all five continents. The company operates four Business Units, the Power & Gas BU, the Metallurgy BU, the Renewables & Storage Development BU and the Sustainable Engineering Solutions BU.
In 2021, MYTILINEOS operating income (EBITDA) reached €359 million increased by 14% compared to 2020 while its revenues exceeded €2.6 billion. Today, company's workforce lists more than 4,820 direct and indirect employees.
The company, that started as a family business in 1908 as a metal trading business and became a corporate entity in 1990. Established In 1995, the company was listed in the Athens Stock Exchange, while today is a constituent of the FTSE LARGE CAP Index
In 2017, MYTILINEOS combined its subsidiaries Aluminum of Greece, METKA and Protergia, into a new single business entity, enhancing operational flexibility and further boosting its purchasing and financing capacity.
With the corporate transformation of 2020, MYTILINEOS established a new business unit the International Renewables & Storage Development (RSD) Business Unit, while transformed the EPC BU – METKA into a new, modern and innovative Business Unit; the Sustainable Engineering Solutions BU (SES BU),
The company's focus on sustainability is strengthened by the subsidiaries EPALME, which is the largest independent producer of recycled aluminum (secondary) and Zeologic, a startup specialized in the provision of innovative solutions in the field of liquid and solid waste management.
MYTILINEOS pursues its development through its business model, responding to the global challenges of Sustainable Development. The company's path to sustainability is characterized mainly by its conscious commitment to responsible entrepreneurship and the alignment of its strategic priorities with the Global Sustainable Development Goals, as well as by its leading role in the evolving national energy transformation and decarbonization. In 2021, MYTILINEOS became the first Greek company to set solid targets and committed to minimize its carbon footprint. In particular, MYTILINEOS committed to minimize its total direct and indirect CO2 emissions by at least 30% by 2030, compared to 2019 levels, while by 2050 it committed to achieve net zero emissions in its entire business activity. With this decision, MYTILINEOS paved the way for a greener and more environmentally friendly industry, according to ESG (Environment, Social and Government) performance indices.
Website: www.mytilineos.gr