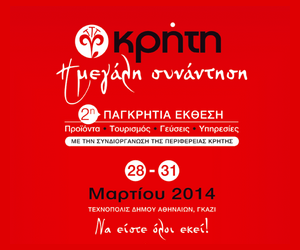 Promexpo.gr  is co-organizing with the Region of Crete  the Exhibition : "CRETE, The Great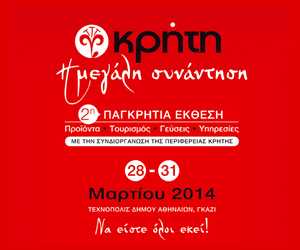 Meeting", on 24-27 May, 2013, in the hall Tae Kwon Do Stadium in the Delta Falirou.
The Exhibition will be held under the auspices of the Arab-Hellenic Chamber of Commerce & Development, as well as under the auspices of other esteemed organizations and joint chambers.
It is a great opportunity to explore all the products of Crete and create new opportunities for exporting these products through B2B meetings during the Exhibition.
For further information and details you may visit the website of the organizer: www.proexpo.gr