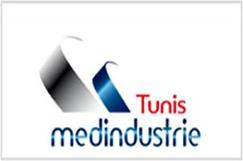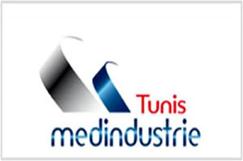 The Chamber of Commerce and Industry of Tunis in partnership with "the Agency for the Promotion and Innovation" and in collaboration with support agencies (Foreign Investment Promotion Agency, Union Tunisienne d'Industrie de Commerce et d'Artisanat) will organize the 4th International Exhibition of Industrial Partnership and Innovation "Tunis Medindustrie", that will be held from 10th – 13th of June 2015 at the premises of the Park of Exhibition of Kram in Tunis, Tunisia.
The event will be organized at the same period as the 17th edition of "Tunisia Investment Forum" and will bring together professionals from all nationalities, operating in the following sectors: mechanical industry, electrical and electronic industry, composites, plastics transformation, renewable energy, automotive components, aerospace, industrial maintenance, processing of rubber, logistics and packaging, services related to logistics industry (IT, security, cleaning…).
The program includes conferences, workshops led by professionals and expert, B2B meetings and an exhibition area.
If you want to participate, please fill in the related file and send it before 30th April 2015 to the "Chamber of Commerce and Industry of Tunis" located at 31, Avenue de Paris-1000 Tunis, Tunisia.
For more information, you can visit the website: www.tunis-medindustrie.com, send an e-mail to tunis.medindustrie@cctunis.org.tn or download the related documents HERE.