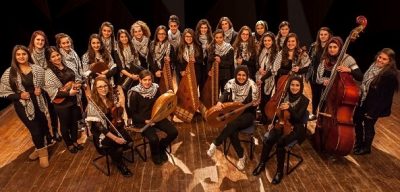 Dear Members and Friends of the Arab-Hellenic Chamber,
Come join us in celebrating with the Palestinian Orchestra "Daughters of Jerusalem" for peace and solidarity.
We are expecting you in the event organized by the Embassy of the State of Palestine, which we support with pride and enthusiasm.
Please click on the following link to see a spot of the performance: https://www.youtube.com/watch?v=KvFqiSt8Xq8
To read the Press Release of the Palestinian Embassy in Greece, please click HERE.