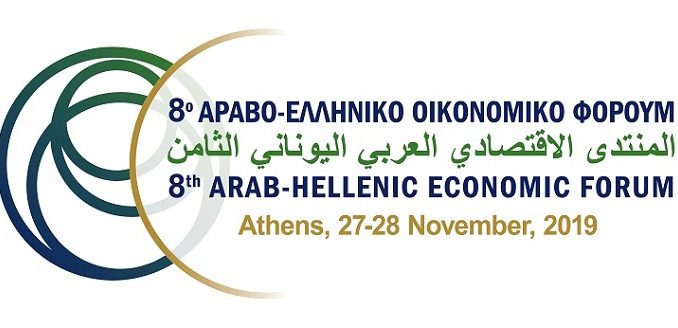 The Arab-Hellenic Chamber announces the modified program of the two-day Arab-Hellenic Economic Forum, which will take place on 27-28 November 2019 at the Divani Caravel Hotel in Athens, as well as updated lists of Arab businessmen (251) from 11 countries expected to participate in our event and the B2B meetings, which will take place on the afternoon of November 28th.
In addition to the other changes you will find in the General Outlook, we would like to inform you that the Gala Dinner in celebration of the 40th anniversary of the establishment of the AHCCD will take place on the 1st day of the Forum, Wednesday, 27 November.
Interested parties can register their participation in accordance with the instructions found HERE.
Deadline for applications: Friday, November 22, 2019 at 18:00
We look forward to meeting you all there!