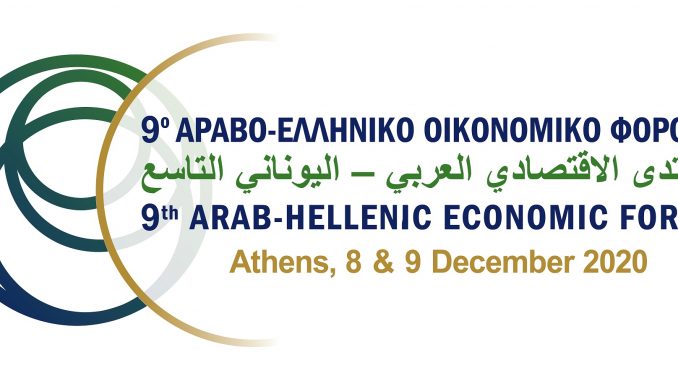 Building on the previous dynamic and successful Forums and other events, the Arab-Hellenic Chamber of Commerce and Development has the pleasure to announce the convening of its annual flagship event, the "9th Arab – Hellenic Economic Forum" on 8 & 9 December 2020, in a digital format. The forum will offer the participants networking possibilities, interaction with the speakers and visit of the sponsors' virtual booths. The platform will also allow for virtual B2B meetings between the Arab businessmen and their Greek counterparts in all business sectors.
As in all our events, the sessions will touch upon issues of interest for Greeks and Arabs, while a wider participation from the Arab world will be ensured, in order to create the necessary dynamic for networking during the said Forum.
Interested parties from Greece can register for participation by CLICKING HERE. It is noted that the registration is valid upon the deposit of the required amount of fees, as mentioned in the form.
For more General Outlook, click HERE.
Deadline for submission of participation: Friday, 27th November, at 16:00 pm