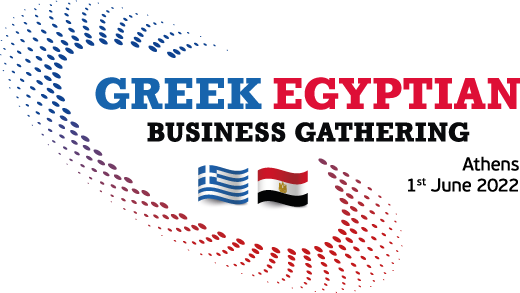 General Outlook:
Within the plan of action for this year, drawn by the Arab-Hellenic Chamber, was the organization of a number of safe in-person business meetings. In line with this objective, we have scheduled our third event for this year the "Greek – Egyptian Business Gathering" to take place in Athens, Greece, on Wednesday, 1st June, 2022.
Egypt and Greece have had strong cultural and historical ties since ancient times and today the two countries enjoy friendly relations. During the evolution for this connection, there have been remarkable encounters between the two civilizations in various forms and science. The recent bilateral positive strategic development reflects the leadership vision of both countries that cooperate and manage various mega projects and other significant business ventures. The potential and the scope of cooperation, however, is limitless and the private sectors of both sides are bound to meet plethora of opportunities once they embark on initiatives and open dialogue in order to explore joint business partnership.
Focal Points:
The scope of work of the electricity linkage between Egypt, Greece and Cyprus and the business opportunities exist therein for the private sectors in Egypt and Greece. The current map and development of the two countries in alternative and sustainable energy, potential and future cooperation.
The recent development in maritime technology, logistics and port industries. The potential of the two countries' private sectors in investment in ship building and dry docks ship maintenance.
Food and food security, recent developments in agriculture, food processing industry, fish farming and organic food.
The current level of investments between the two countries and its future potential in view of the enormous business opportunities existing in the two countries.
Participation:
This Business Gathering will be shared and addressed by Government officials and selected professional speakers along with the participation of CEOs and companies' representatives from both sides for networking, interaction and for direct B2B meetings in all business domains.
Date:
Wednesday, 01 June, 2022
Venue:
Divani Caravel Hotel (5 stars)
Working Languages:
Greek and Arabic (simultaneous translation)
Event's Publications:
Special edition of Chamber's magazine MAN
Special brochure highlighting the two countries' outstanding and long relations, their civilizations cross path and major landmarks of this relation. The role of the Greek Community in Egypt, their contribution in enhancing this relation in various forms.
For more information, please contact: chamber@arabgreekchamber.gr