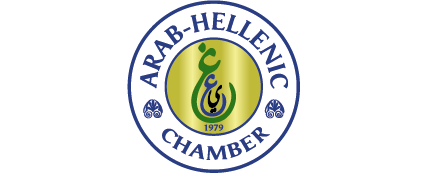 Dear Member,
In an effort to further promote the interests of its existing and new members, the Arab-Hellenic Chamber of Commerce and Development is announcing a new monthly "Members' Activities" Newsletter due to start at the end of November 2014 (hopefully with your active response). This Newsletter will be distributed electronically to all our Arab and Greek members and to other Chambers of Commerce in the Arab world.
The mentioned Newsletter is a new service provided by our Chamber, aimed at presenting any new activity of its existing members, be it a new line of product, service or a business deal, a new company acquisition etc. In essence, it will give a chance to its companies- members to promote themselves and their businesses.
As for the new members, the Newsletter will include a profile of them, as thorough as they want it to be, in order to be introduced in the Arab-Hellenic Chamber's family.
You are invited, therefore, dear Member, to send us electronically, by the 25th of each month, any material you deem appropriate regarding your new activities or products or any other news worth mentioning, in no more than one A4 page (pictures included) so as to be inserted in next month's "Members' Activities" Newsletter. The text can be in Greek, English or (most preferably) in both languages. Any information received after that date will be included in the next issue.
We hope to hear from you soon.