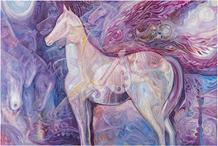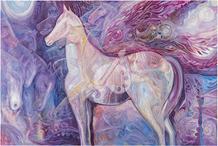 On January 13th, the Arab-Hellenic Chamber of Commerce and Development participated actively, as a supporting organization, to the opening of the exhibition of the renowned Arab artist, Jamal, entitled "The Silk Road".
The event, which was organized by the Benaki Museum and sponsored by Pima Group and Intrakat, member-companies of the Arab-Hellenic Chamber, was a very successful night by all criteria. It was extensively covered by the media and attended by Arab Ambassadors, Greek State Officials and celebrities. The opening of the exhibition, which will last until February 14th, was the first of its kind, introducing an Arab painter of Mr. Jamal Joratli's caliber by the Benaki Museum.
The Secretary General of the Arab-Hellenic Chamber, Mr. Rashad Mabger, delivered an opening speech and the Dean of the Council of Arab Diplomatic Missions and Ambassador of Tunisia in Greece, H.E. Mr. Tarak Saadi, announced the opening of the exhibition.
The Arab-Hellenic Chamber wishes to see more similar cultural events where Arab artists will be able to exhibit their works in Greece.
You can visit the exhibition here:
Museum of Islamic Art, 22 Aghion Asomaton & Dipilou, tel 210.325.1311, www.benaki.gr